16 Magnificent Ways to Use Old Wagon Wheels In Your Garden
If you have some old wagon wheels that have outlived their primary purpose, you can give them a new live and a completely new function. Its newfound role may be entirely decorative and functional.
The most basic use for an old wagon wheel is as a yard ornament, and add charm and interest to your garden. Or, you can lean it against a tree, fence, or building, or prop it up by planting half of it in the soil. You can even use it as backdrop for a low-growing flowering bush or as the focal point in a rock garden.
Here are 16 magnificent ways to use old wagon wheels in your garden:
1. Christmas Wagon Wheel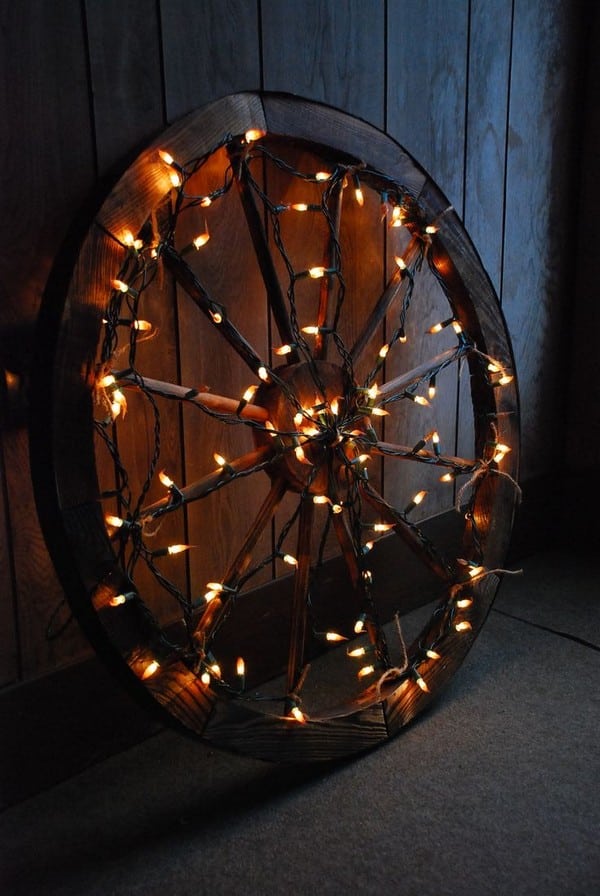 2. Handmade Wagon Wheel Chandelier
3. Wagon Wheel Garden Decor
4. Rustic Bridal Shower Welcome Wheel
5. Wagon Wheel Bench
6. Wagon Wheel Gate
7. Wagon Wheel Fence
8. Wagon Wheel Trellis
9. Wagon Wheel Swing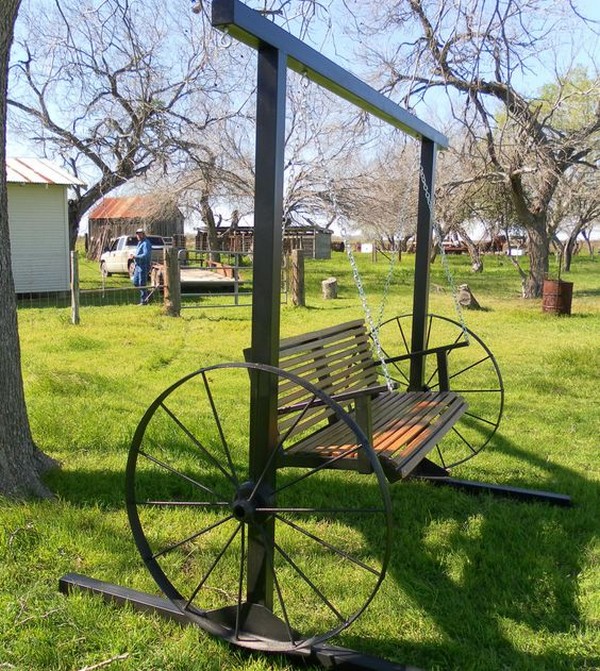 10. Wagon Wheel Wall Art
11. Wagon Wheel Wreath
12. Rim Clock
13. Wagon Wheel Picnic Table
14. Wagon Wheel Dreamcatcher
15. Wagon Wheel Flower Pot Holder
16. Wagon Wheel Wine Rack
Source: theartinlife.com