20 Easy DIY Trellis Ideas To Add Charm and Functionality To Your Garden
Trellises add so much charm and beauty to a garden especially when the vines grow up their sides.
Trellises can be pretty pricey at Home Depot, and we are about to show you some amazing ways you can create your own trellis at home!
Sounds stupid and crazy? Well, there are some wonderful ways that will change your mind about buying trellis and will inspire you to create your own!
Check out bellow:
1. DIY Bamboo Pole Pea Trellis
2. Elegant Copper Garden Trellis
3. Easy DIY Crib Rail Trellis
4. Freestanding Flower Trellis
5. Scrap Board Vertical Container Garden Trellis
6. Easy DIY A-Frame Trellis
7. Living Garden Trellis
8. Beautiful Arched Trellis
9. DIY Obelisk Garden Trellis
10. DIY Branch Trellis In A Pot
11. Wagon Shaped Vegetable Trellis
12. Updated Aluminum Cage Trellis
13. Simple Cedar Garden Trellis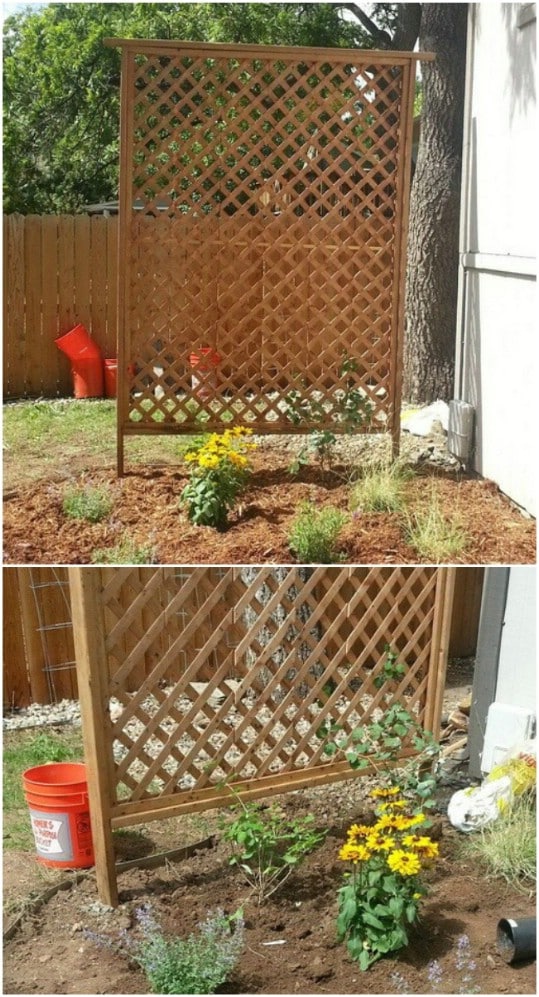 14. DIY Elegant Garden Trellis
15. Easy DIY Squash And Melon Trellis
16. Repurposed Clothesline Trellis
17. Bean Pole Teepee Trellis
18. Easy DIY Bike Rim Trellis
19. Intricate Wooden Wall Trellis
20. DIY Wall Attached Trellis Panels
Source: www.diyncrafts.com